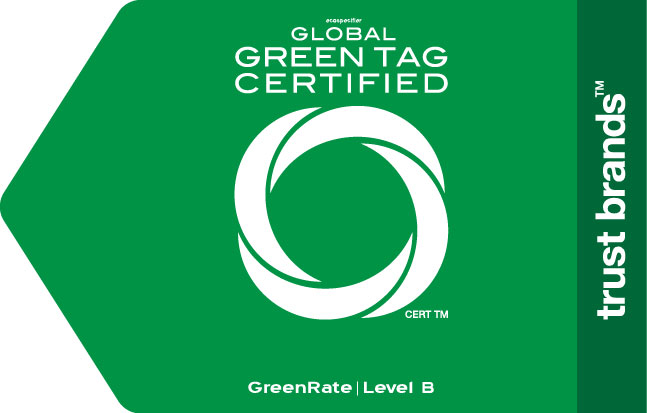 Eco Tile Range
ClimateLine™ ceiling tiles are a Gib plasterboard tile protected by a durable, moisture resistant and easy to clean Climate Decor Shield powder coated surface.   
A more sustainable and better quality alternative vs imported plasterboard tiles with a PVC laminate face.
Made in New Zealand using NZ made materials, the Gib plasterboard is Green Tag certified and the Climate powder coated finish is VOC free, low waste and does not emit toxic chemicals while in use or in the case of burning. 
Reaction to fire properties achieve a Group 1-s.
For use in suspended ceiling grid systems, the tiles are available in standard 1195x595mm to suit most grids and are available cut to size in 595×595.
Surface performance properties:
Moisture & steam resistant
Consistent colour within and between batches
Hard wearing, durable coating
Stain resistant and easily cleaned
Score and snaps like plasterboard
Application
Used since 2004 in New Zealand and Australia in a range of applications from food preparation areas to retail and cinemas spaces.
Compliance
Reaction to Fire: Group 1-s (NZ) and Group 1 (Australia)
NZBC B2.3.1(c) Durability 5 years
Made from non hazardous materials
Hygiene Tile NZBC G3.3.2 Food Preparation & Prevention of Contamination
CAC Rating 43 (Ref: ASTM E1414-11a)
Warranty
Eco Tile Range
Arctic Frost  – bright white, matt, fine textured  finish  
Black – black matt fine textured finish
Hygiene – semi-gloss, smooth surface that makes cleaning easier and has been tested to meet NZBC G3.3.2 Food Preparation & Prevention of Contamination.
Colour – a range of subtle pastel green and blues to add some subtle accent.
Sizes
1198 x 595 x 10mm
595x595x10mm (made to order)
Custom sizes, colours and finishes available made to order
Sales
In stock nationwide from Forman Building Systems