Coating Services for building material manufacturers & distributors
Climate operates two high volume automated powder coating production lines developed specifically to powder coat non-metal materials such as MDF, plasterboard/gypsum board and plywood.  
Production line key features:
Capacity is 4 million m2 per year
Automated process to ensure consistent quality and efficiency
Horizontal and vertical coating line formats
Single or two coat process 
Powder recovery system for up to 95% powder utilisation
No VOC's are emitted from the coating and no water is used in the process
Powder features:
Colour and powder formulation can be made to order to suit specification
Powder coating has no VOCs and does not use solvents or water 
Additional value add services:
Board cut to size service
Inwards goods warehousing capacity
Custom packaging & break bulk
Load/un-load yard
Delivery and pick up service
Containerization for export
Coating Solutions: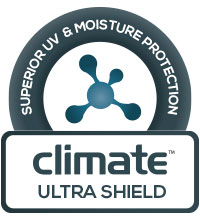 Climate Ultra Shield
Climate Ultra Shield is designed as a functional high performance undercoat, primer and sealer coat.
Suitable for top coating with acrylic paints
Three month exterior exposure prior to painting
VOC free
Durable, hard wearing 
Available in custom colours
Coat single or double side including edges and ends
Medium to high film builds
Suitable substrates:
Plywood – interior and exterior treated or untreated plywood
MDF
Plasterboard
OSB/Strand board
Climate Moisture Shield
Climate Moisture Shield is designed for use as a high performance moisture resistant barrier layer for plywood rigid air barriers.  
The outdoor durable formulation can be exposed to the weather for up to 180 days and continue to provide long term resistance to moisture.
18 days exterior exposure prior to painting or covering
Vapour permeable coating – repels moisture while allowing substrate to breathe and facilitate drying
Available custom colours
Good adhesion with tape systems
Alternative to building wraps and other factory applied WRB
VOC free
Suitable substrates:
Plywood sheathing
Exterior gypsum sheathing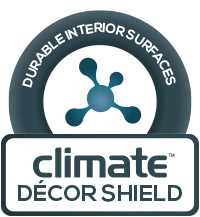 Climate Decor Shield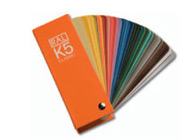 Climate Decor Shield is designed for interior use as a hard wearing decorative finish suitable for furniture, shop-fittings,  wall and ceiling linings. 
Available made to order as a custom colour and finish
Special effect finishes – pearlescent, blends, semi-transparent available
Suitable for vertical surfaces and low wear horizontal surfaces
VOC free
Suitable substrates:
Plasterboard
MDF
Plywood with paper overlays
Decorative plywood
Tricoya