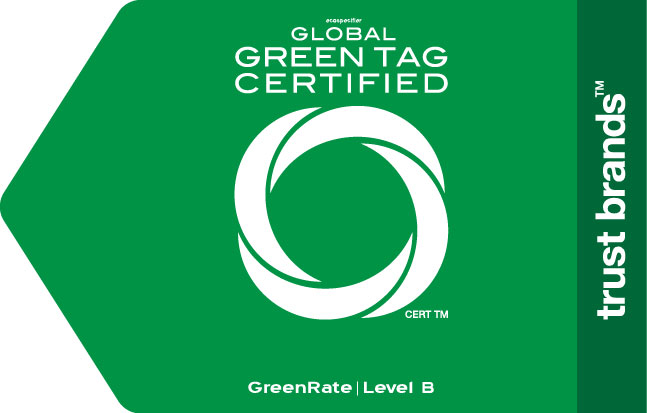 The 'Green' facts on Climate®
Climate is a company that has pioneered the application of powder coatings onto non metal substrates such as MDF, plywood and plasterboard. Working closely in partnership with building product Manufacturers and Distributors, we deliver one of the most sustainable, leading edge coating technologies to the market.
The environmental sustainability benefits of powder coating technology
No VOCs – Powder coatings contain no water or solvent; therefore do not emit Volatile Organic
Compounds (VOCs).
Low Waste – sprayed powder that does not end up on the coated part is collected and re-used, resulting in only 5% waste.
Low Energy Use – the Climate powder coating process reduces the amount of heat and energy required
to cure the powder coatings onto the substrates using a combination of low curing resins and efficient
heating technology.
Water Free – unlike liquid coatings, there is no water in the powder paint formulation or application and clean-up with powder coating technology. 
Reduced CO2 Emissions – Powder Coatings reduce CO2 emissions by 25 – 60% against
conventional solvent-borne coating systems.
Powder Coating reduces Green House Gas emission.
If all solvent-borne coatings on metal applications in which currently powder coatings can be applied would
be replaced by powder coatings, then the Green House Gas (GHG) emissions avoided would be equivalent to:
the annual emissions of approximately 9.5 million cars or
to approximately 2.9 million trips around the world in a car, or
the average annual carbon footprint of 1,5 million people in Western Europe
Findings from DSM Powder Coating Resins Research Report
Sustainability– contribution towards Green Star Ratings
Climate powder coating may contribute towards satisfying Green Star Credits in the following rating tools:
Green Star Rating Tool
Australia
New Zealand
Features
Education
IEQ 8
IEQ 3, MAT B
Low VOC coating
Healthcare V1
IEQ 8, MAT 14
 
Low VOC coating
Office V3
IEQ 13
(V1) IEQ 13, MAT 7, MAT 10

Low VOC coating.

Can be used in demountable partitioning. PVC alternative.

Office Interiors V1
IEQ 11, MAT 3, MAT 10
IEQ 3, MAT B, MAT- E
Retail Centre
IEQ 8
 
Low VOC coating
Sustainability credentials of substrates Climate applies powder coatings to:
MDF – E0 MDF and Super E0 MDF available
Plywood – FSC Certified plywood substrates available
Plasterboard – Global Green Tag Certified Plasterboard with 100% recycled paper