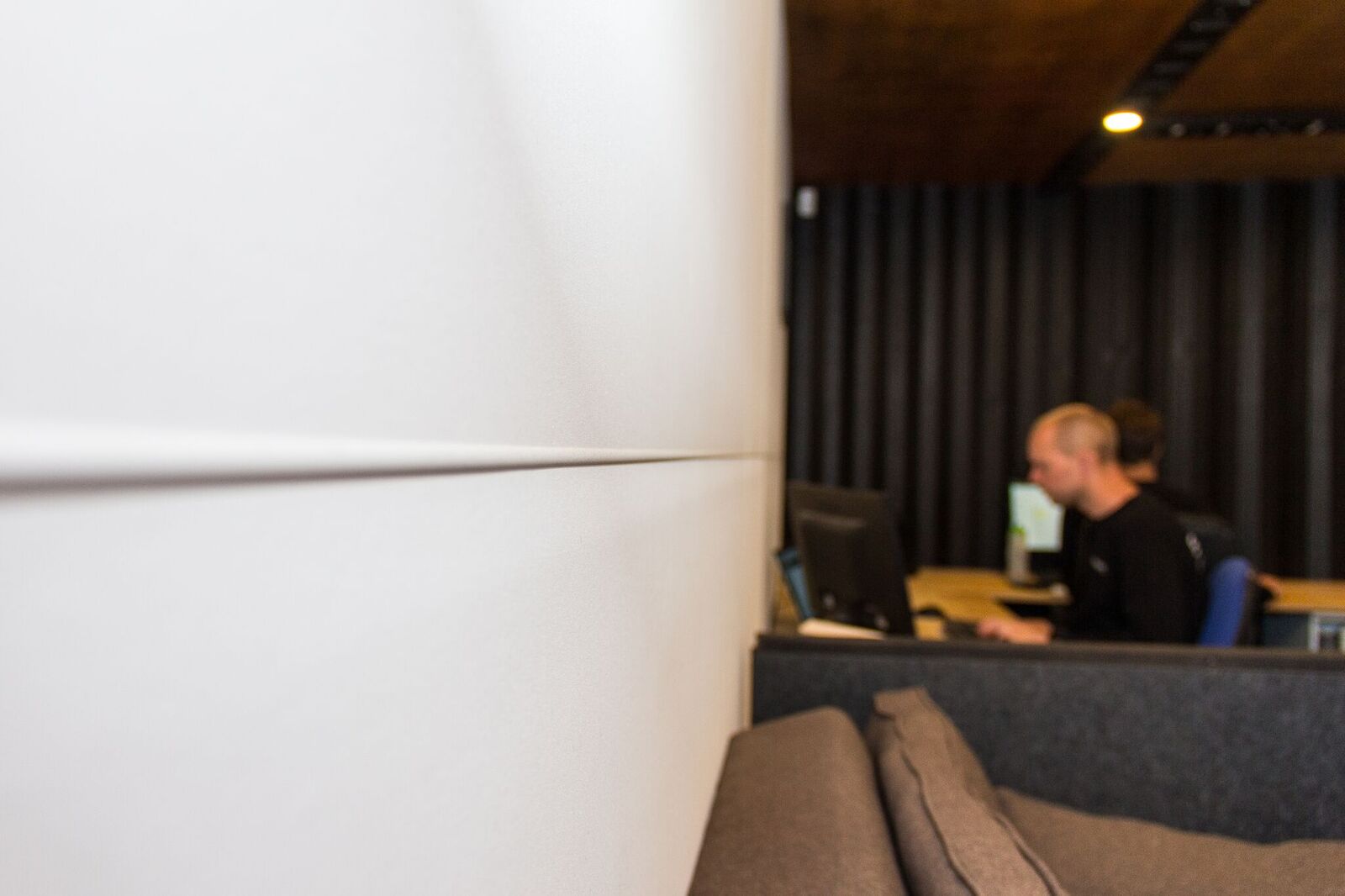 Pre-finished Plasterboard: 60% Faster Than Painting Walls
Some solutions include an experimental initiative in Japan using a robot to install the product. Another is to eliminate joins entirely by using very large boards installed at a factory or site, be it gypsum or wood-based materials. Another solution somewhere in-between these and somewhat more practical is to eliminate the plaster and paint process. This would mean that a room which takes 40 hours to plaster and paint including the drying times, would only take 24 hours. In the prefab context, this idea plays an even more important role by increasing production output significantly by eliminating application and drying times of plaster and paint. Production output and reduced lead times equate to significant savings that could be passed onto the client.
In order to address the preference for a monolithic finish while unlocking the productivity potential for a pre-finished panelised plasterboard system, Climate has developed a longer and wider sheet that is up to 4.8m long x 1.35m wide, to enable a horizontal fixing format suitable for most wall sections. This is complemented by a slim profile aluminium extrusion finished with the same powder coating as the powder coat board surface for a perfect match. The resulting look is a contemporary and clean appearance with a single horizontal line. This simple yet profound change enables the industry to unlock the significant economic value of such a method while delivering a finish the client will value.